Certified Emergency Response Training
Certified Emergency Response Training (CERT) is an independent training agency providing instruction in First Aid, CPR and Occupational Health and Safety.  Our program  is recognized and accredited by the Heart And Stroke Foundation of Canada and the Workplace Safety and Insurance Board (WSIB).  As such, we meet and exceed all applicable standards for workplace safety training.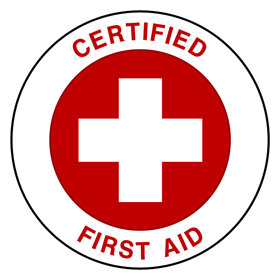 Emergency First Aid & Basic Rescuer "C"   CPR/AED
This one-day (6.5hrs) workplace specific program covers all topics required by the WSIB as well as a list of those determined by your specific work environment. Training in EFA is a workplace legislative requirement where fewer than five people work at a given workplace on any one shift.
Standard First Aid & Basic Rescuer "C" CPR/AED
SFA is a two day training course that covers a variety of mandatory and selected topics. This training provides an in depth discussion of topics and allows time for scenarios. SFA is a legislative requirement under the WSIB Regulation 1101 for workplaces with more than five employees on any one shift at a given time.
Our  Training Locations:  
OTTAWA: Radisson Hotel – Ottawa Parliament Hill – 402 Queen St Ottawa, ON K1R 5A7
DURHAM: Durham College Whitby Campus -1610 Champlain Ave, Whitby, ON L1N 9B2
LONDON: Holiday Inn Hotel & Suites – 855 Wellington Road South, London Ontario N6E 3N5
SCARBOROUGH: 880 Ellesmere Rd. Unit 209 (Second Floor), Scarborough, Ontario
Course Dates:
For course dates , please contact us prior to completing your registration.
Email: [email protected]Â Â Â Â 
Office: 1.888.483.0887