Smart Serve

---
All managers, licensed security personnel and employees handling liquor must complete a server training course approved by the AGCO (Smart Serve).
All new employees have 60 days from their start of employment to obtain the certification.  Staff should carry a copy of their certification card while they are working.
The Smart Serve® Training Program has been developed by Smart Serve® Ontario, a division of the Hospitality Industry Training Organization of Ontario (HITOO), and endorsed by the AGCO.
---
Online Smart Serve Training – $33.95

The Online Smart Serve Training Program is designed to be taken entirely online. It can be taken anytime, anywhere, in under 3 hours.
You must have an internet connection and a webcam to complete the online training.  Your training session will be monitored by an online Smart Serve representative.

*The training must be completed within 30 days of purchase
*The training consists of videos, text, quizzes, and a final online test
*You must achieve at least 80%, in order to pass the test
To register for the online training you will need to:
1.Register Online
2.Have a valid email address
3.Have a credit card
Once your registration is completed, you will receive your ID number with instructions on starting your online Smart Serve Training.
You will be e-mailed with you ID and Login instructions within 1 working business day.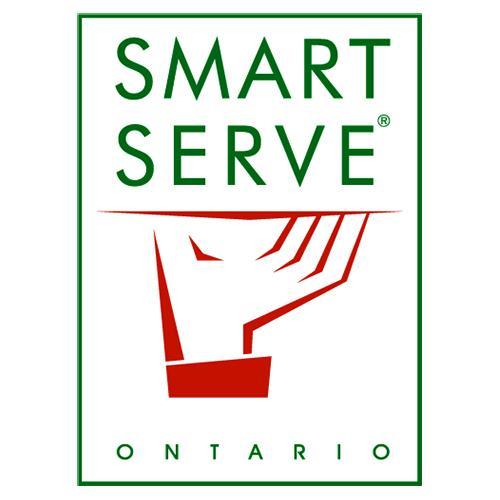 In-Class Smart Serve Training – $55.95

The In-Class Smart Serve Training Program is designed to be taken in a classroom setting. The program is designed to be completed within 4 hours, from 10:00am until 2:00pm.  Training locations are available in Toronto and the GTA.  Please contact us for details on our next upcoming class dates and location before you complete your registration.